Educational Products for the Family Wellness Chiropractor
All of our materials are designed to help parents understand the importance of Chiropractic Care for children and the value of preconception and prenatal care for women.
Each of these comprehensive programs includes the following:
A full color PowerPoint presentation with high-resolution graphics and photography, scientifically referenced
Educational handouts related to the topic
Sign-up sheets and fliers
Recommendations from Dr. Claudia Anrig on how best to utilize these remarkable programs
A Family Health Survey with questions related to the topic
And introducing a Wellness Model with a strong call-to-action for change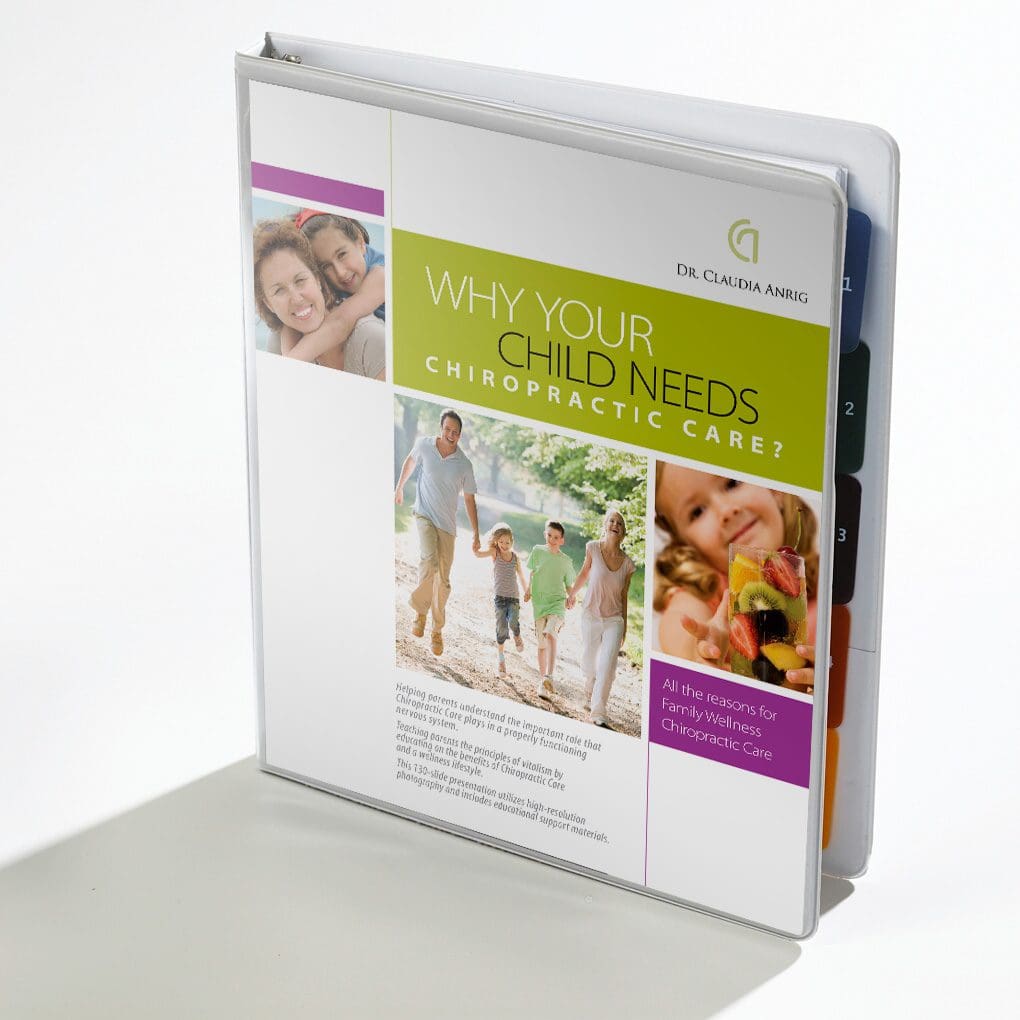 Why Your Child Needs Chiropractic Care | $249
This 130-slide PowerPoint presentation will help you teach parents why their child needs chiropractic care based on the current research and latest statistics regarding the three causes of vertebral subluxation: chemical, physical and emotional stressors.
This program includes handouts educating on vertebral subluxation, the windows of time in which care can be most effective for children and provides two pages of statistics. Along with a Family Health Survey to educate and encourage the parent to learn more, this PowerPoint includes everything you need to effectively educate on this important topic.
Available in digital download for just $99.
Click here to order.
The Wellness Pregnancy | $249
All about the positive, this PowerPoint package offers two versions of the Wellness Pregnancy.
The first version is a 56-slide presentation that shares the importance of diet, exercise and picking the right prenatal team. The second, extended version is 75 slides and includes scientifically-based pre-conception education.
This program comes complete with handouts, questionnaires and recommendation sheets for a healthier pregnancy.
Available in digital download for just $99.
Click here to order.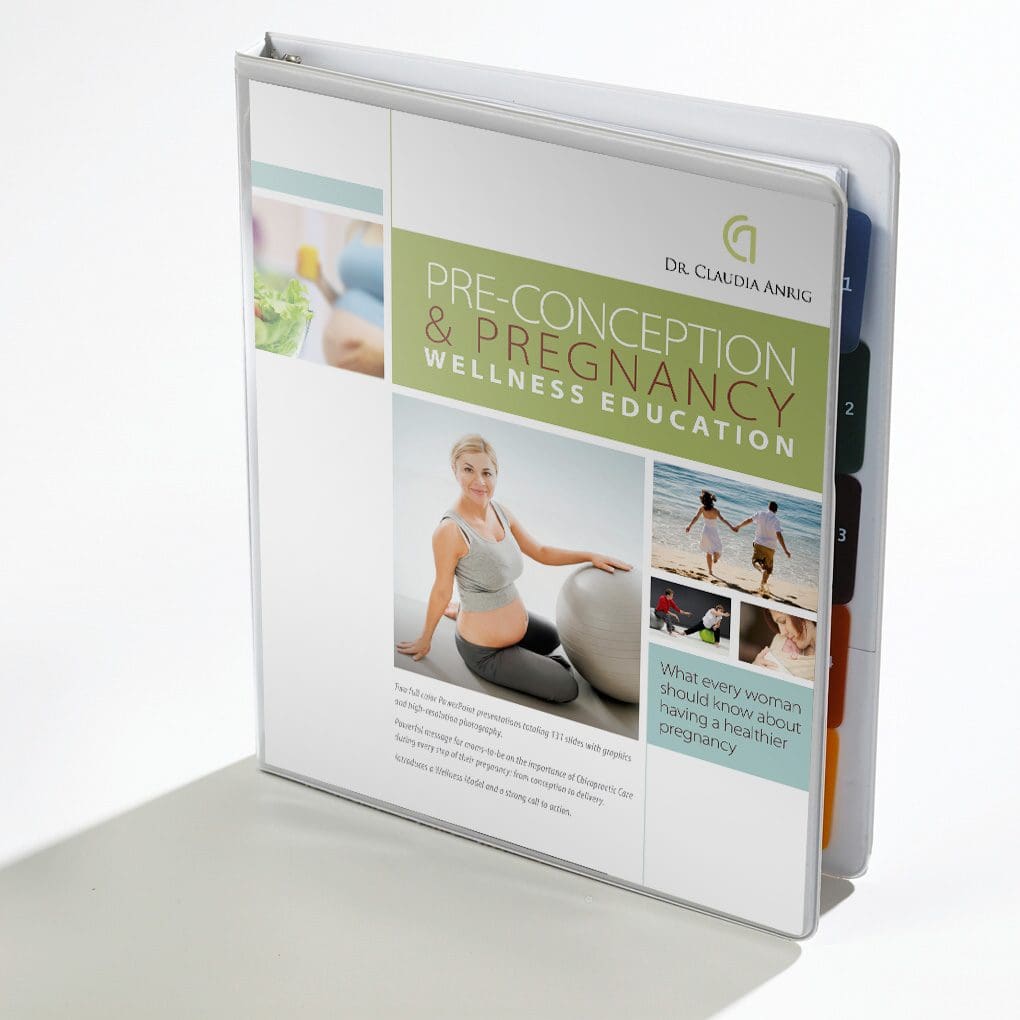 Sensory Processing Disorder Pamphlet | $17 when purchased with the Wellness set
An educational pamphlet defining and explaining Sensory Process Disorder to parents.  Helping parents understand the role a Family Wellness Chiropractor can play in their child's wellness.
Sold in packs of 25. Also available for $20 each.
Enlarge Image | Click here to order.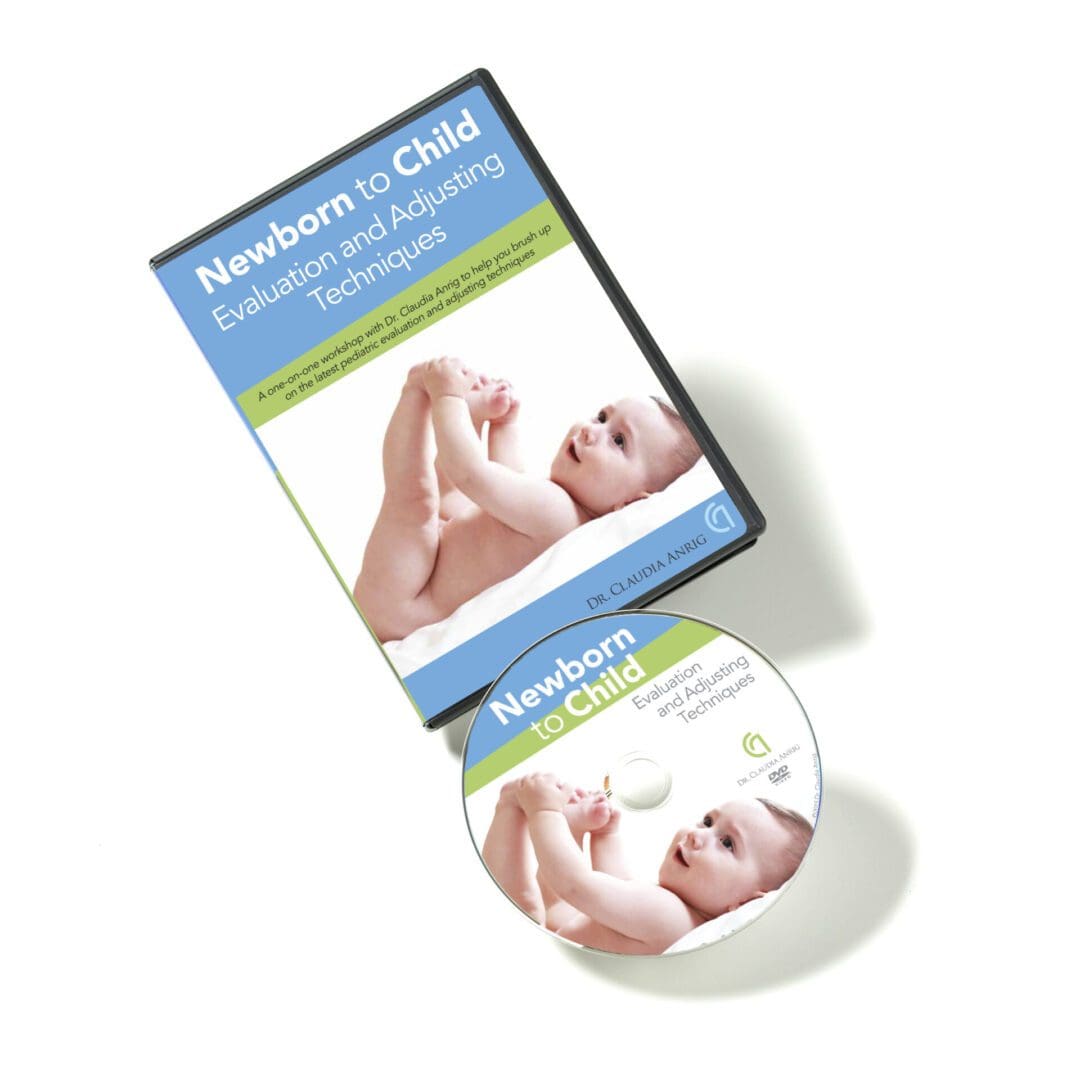 Newborn to Child Evaluation & Adjusting Techniques DVD | $170
With your personal, 70-minute, one-on-one video workshop Newborn to Child Evaluation and Adjusting Techniques you'll get the latest pediatric evaluation and adjusting procedures used daily by Dr. Claudia Anrig in her own practice.  It's like having Dr. Claudia with you, taking you through each adjustment both visually and narratively.  The video demonstrates adjustment techniques for every size hand.
Enlarge Image | Click here to order.
Welcoming Wellness DVD | $49
Pop Welcoming Wellness in your waiting room video player to give parents a clear understanding of the benefits of chiropractic care for their children. Designed for viewing by adult patients anticipating their own care, this motivating tape answers frequently asked questions such as why children need adjusting, the positive influences of chiropractic care on typical childhood disorders such as bedwetting, ear infection, asthma, and more.
Enlarge Image | Click here to order.